An Overview of the Progress and Prospects of Fire and Safety Course in Kerala
Table of contents
1. Introduction
*Your first line of defense: Importance of fire and safety
*What causes a fire blast?
*How do fires make your business worse?
2. Fire training: when and where?
3. Exploring Fire and Safety Course
*Are you searching for a fire and safety course?
*The Syllabus for the Fire and safety course
4. A Comprehensive Guide to Fire and Safety Training
*Level up your fire safety by creating a fire safety plan
*Fire safety in the workplace needs more than working smoke alarms.
*What is the qualification for fire and safety?
*Fire and safety course fees in Kerala
*Fire and Safety Course Duration in Kerala
*Boost your fire safety training in three simple steps
*Career Opportunities in Fire and Safety Training
*Top fire and safety course Institutes in Kochi
*Fire and safety courses after graduation
*Top Government Colleges for Fire and Safety Engineering Courses
*Top recruiters for fire and safety engineer
5. Fire Safety Officer: Roles and Responsibilities
*Which companies are looking for fire safety officers?
6. Wrapping up

Introduction
Your First Line of Defense: Importance of fire and safety
Every kind of building can experience a fire. When a fire does occur, people and property are protected by following good fire safety procedures, which also help to stop these fire outbreaks.
The primary goal of the fire and safety course is to raise participants' awareness of fire hazards and train them on how to act safely in the event of a fire emergency. Non-residential structure fires killed 110 people and caused more than $4 billion in property damage in 2019. This is not an isolated situation.
By conducting a fire and safety training program, you can respond quickly and safely to a workplace fire emergency. You should conduct evacuation drills and educate your employees on fire hazards such as carbon monoxide and smoke inhalation.
What causes a fire blast?
Damaged electrical appliances and leads
gas leaks, fuel leaks, or faulty electrical supplies.
Placing combustible materials near a heat source
Wrong use of equipment or appliances
Arson
How do fires make your business worse?
Fires are extremely dangerous; people can perish or suffer serious injuries. Furthermore, businesses face severe consequences because damage to property and stock can halt operations.
Every fire incident costs businesses about £657,000. Buildings, inventory, machinery, data, and documents are all harmed by fires. All of this has the potential to seriously disrupt or even endanger business operations.
Staff members might not be able to return to work following a fire because of property damage. They may need to take sick leave as a result of their distress. Both of these issues have the potential to reduce productivity, damage business relationships, and reduce income.
Numerous factors can contribute to a workplace fire and endanger workers. As a result, it is critical to take fire safety seriously and implement appropriate fire safety measures.
Fire training: when and where?
Fire training is mandatory for all employees who are about to start their careers. After training, employees should be aware of the latest fire safety arrangements and emergency procedures in the workplace. Moreover, they will receive refresher training.
Training is usually provided whenever employees are faced with new or increased fire risks. If your workplace implements relevant changes, additional training is required. A new workplace layout, for example, may alter escape routes.
Some businesses need frequent fire safety training. Do you know what type of businesses need that? This applies to businesses with a high turnover of employees, a higher risk of fire, or a special responsibility to protect people. Hotel guests, vulnerable residents, and patients are among those who require protection.
Employees who have been properly trained understand the significance of fire safety precautions and are less likely to panic in an emergency. They understand what to do if a fire breaks out in the workplace and can safely and quickly evacuate the premises.
Exploring fire and safety course
Are you searching for a fire and safety course?
Ensign Academy is our top pick for the best fire and safety course in India. In addition to explaining how to prevent fires from starting, their HABC level 2 award in fire and safety also explains what to do if a fire breaks out.
The Fire and safety course is suitable for
Office environments,
Schools,
Nurseries,
GP practices and dental surgeries.
The Syllabus for the fire and safety course
Introduction and Assessment
Fire and Smoke
Legislation on Fire Safety and Risk Assessment
Fire Prevention
Evacuating a Burning Building
Fire Extinguishing
Course Evaluation
A Comprehensive Guide to Fire and Safety Training
Fire safety awareness is one of the most important topics that everyone should learn today. A workplace fire is a nightmare for any business. But with the right planning and training, you can save your people's lives and facilities from potential harm. Let's dive into detail to learn about fire safety in the workplace.
Level up your fire safety by creating a fire safety plan
There are three areas of fire and safety.
Environmental planning: Place extinguishers, well-marked fire exits, and accessible pathways in the spot to create a safe environment. In this way, you can avoid having a fire impact on your business.
Training: When a fire outbreaks, you should know where to go and what to do. That's why fire and safety training is vital.
Communication: Since fire accidents are hyperlocal, employees should get proper fire alerts so they can stay safe. Therefore, two-way communication is
helpful during any emergencies.
Fire safety in the workplace needs more than working smoke alarms.
Yes, this is true. Installing smoke detectors in sleeping areas can be useful in achieving home fire safety. However, workplace fire safety is a little complicated, as it requires more than a fire escape plan and smoking alarms. The only way to handle this is to inculcate fire safety principles into your everyday business operations.
Fire can be stopped before it ever starts. This is the best time to control a fire outbreak. Regular attention to fire protection systems, such as smoke alarms, fire extinguishers, and electrical safety, as well as general emergency preparedness, is required for effective prevention.
A clean and tidy workplace never brings any fire. Try to get rid of any waste. Clutter, grease, and dust can all cause a fire. Equipment that is gritty or dusty may overheat, and flammable materials such as cardboard, wood, plastic, and fabrics may ignite a fire. Thus, to prevent waste materials from becoming a fire hazard, an organization needs to store and manage them properly.
What is the qualification for fire and safety?
Candidates who have completed their 10th grade can enroll in the fire and safety course. If you want to study for a Diploma in Fire and Safety Management, all you need is a 12th-grade pass certificate, regardless of your background in arts, commerce, or science. Admission is solely based on merit.
The BSc in Fire and Safety course requires a 12th pass in the science stream as the basic qualification. For those who want to seek admission to Btech in fire and safety management, candidates must have passed class 12 with a minimum of 50 percentage marks in the science stream from any recognized university or college.
Fire and Safety Course Fees in Kerala
The fee structure of any Institution depends upon several factors, such as the advanced facilities, type of certification, duration, etc. For accurate fee information, the student should contact the institution directly.
| | |
| --- | --- |
| Fire and safety course | Fee structure |
| Certificate course in Fire and Safety Engineering | 17700(including tax) |
| Professional diploma in fire and safety | 54,280(including tax) |
| Diploma or advanced diploma in fire and safety | 9,999 –15,000 |
Fire and Safety Course Duration in Kerala
It is six-month including 4 months of classroom training and 2 months of training with a stipend in any reputed company.
Boost your fire safety training in 3 simple steps
Establish written protocols and roles: Create awareness among employees that they are responsible for functioning effectively under stress. In this way, they can work very well as a team.
Familiarize yourself with equipment: Teach employees how to handle certain fire safety tools, such as alarms and extinguishers. Also, ensure that they are comfortable using them. So that they won't back out to act in case of real emergencies.
Run drills: After confirming everyone knows the plan and their role in it, run fire drills that test your organization's readiness for a real fire.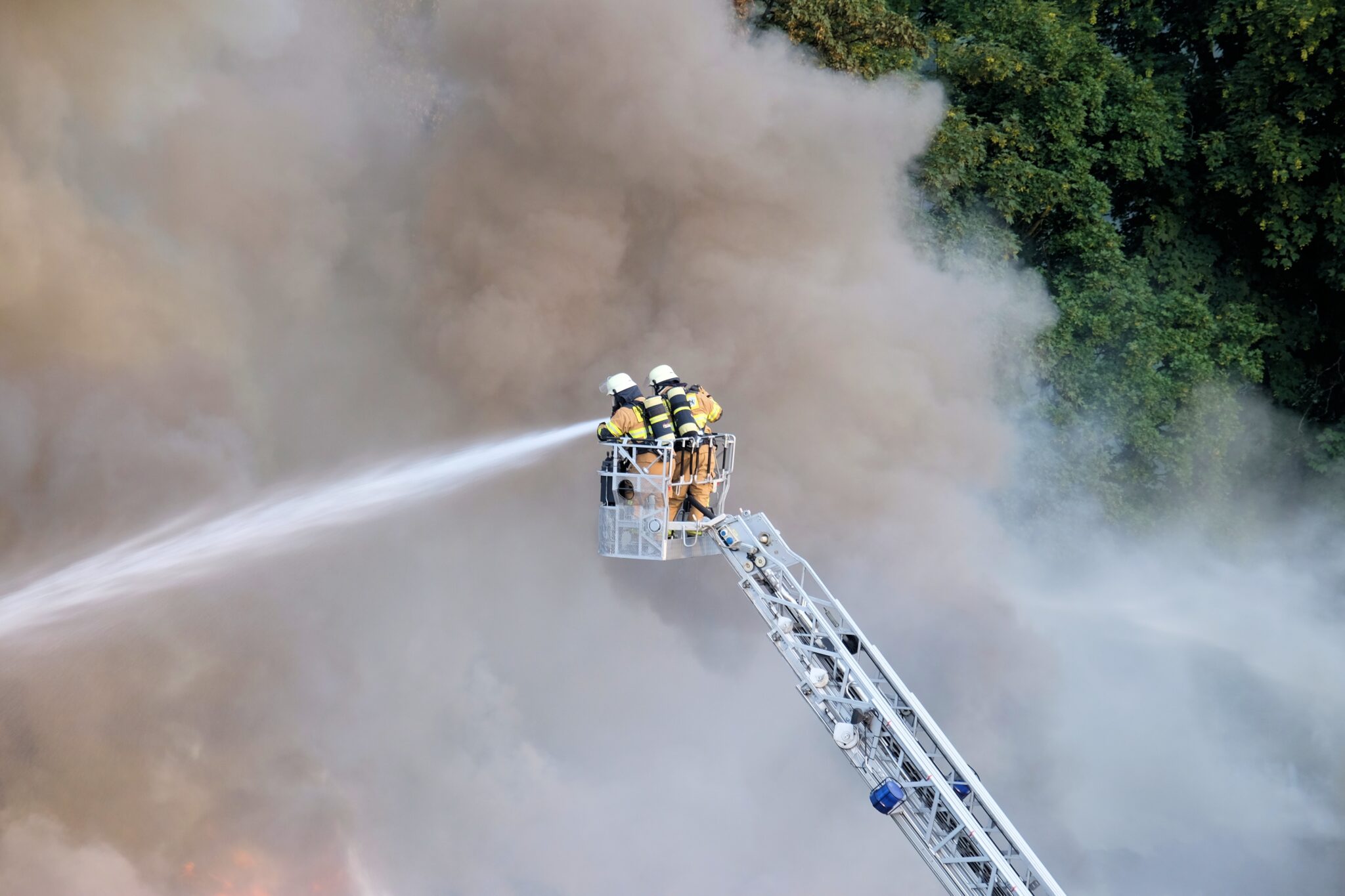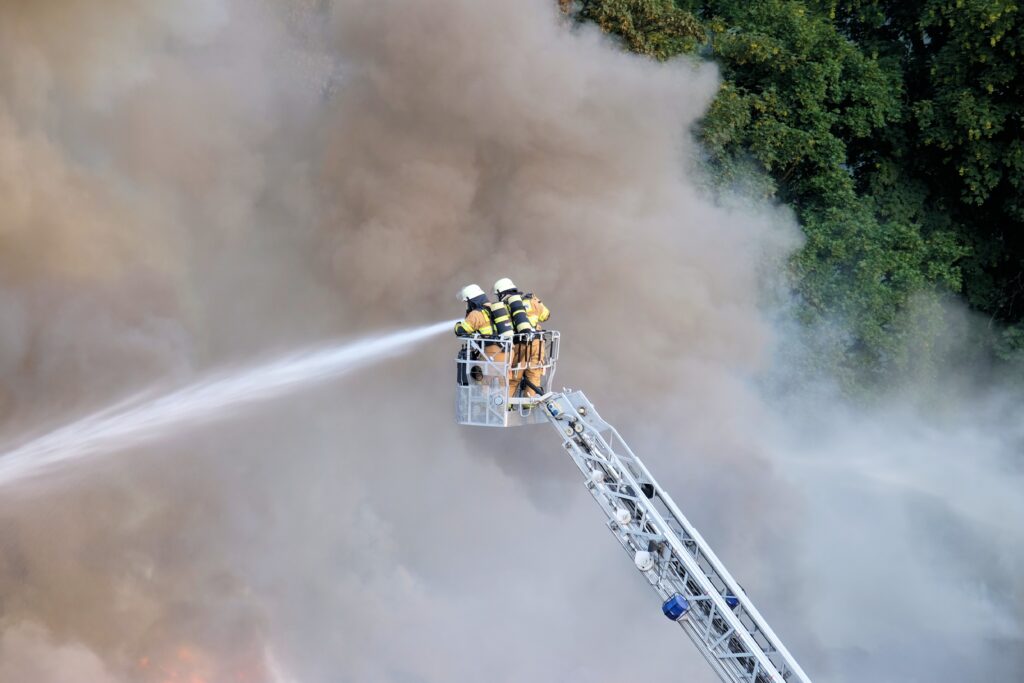 Career Opportunities in Fire and Safety Training
There are immense opportunities for students who complete fire and safety training in Kerala. They may be hired as:
Fire and safety officer
Fire and safety technician
Fire alarm technician
Fire and Safety Supervisor
Fire engineer
HSE trainer
HSE Executive
Fireman or fire brigade
Risk management consultant
Professor
Top fire and safety course Institutes in Kochi
Ensign safety academy
Imperial institute of fire and safety
HSE World Safety training
Firefighters academy
Division of safety and fire Engineering (CUSAT)
Fire and safety courses after graduation
To become a successful fire and safety officer, there are numerous fire and safety courses in India.
| | |
| --- | --- |
| Diploma Courses | Bachelor's degree courses |
| Diploma in fire and safety engineering | BSc in fire and safety studies |
| Diploma in Fire Service Engineering | Btech in safety and fire engineering |
| Advanced diploma in industrial safety (After graduation) | |
| Advanced diploma in fire safety engineering (After graduation) | |
Top Government Colleges for Fire and Safety Engineering Course
Alagappa College of Technology
Aligarh Muslim University
College of Engineering
CUSAT
DCRUST Sonepat
IIT Delhi
IIT Kharagpur
Indraprastha University
JNTUH
NITIE Mumbai
Rashtrasant Tukadoji Maharaj Nagpur University
Top recruiters for fire and safety engineer
Ceasefire Industries Pvt. Ltd
SafeGuard Industries
Safex Fire Services Ltd
Safepro Fire Services Pvt. Ltd
Reliance Fire and Safety Limited
UTC Fire & Security India Ltd
Fire Safety Officer: Roles and Responsibilities
Have you ever thought about the role of a fire safety officer? He is in charge of maintaining and ensuring fire safety in a community, institute, company, or other organization. And he can work under either local or self-government.
Duties of fire safety officer
Respond to fire emergencies that happen in the daily lives of common people.
Ensure that fire safety meets the required codes and regulations.
Above all, he should understand all the necessary local and federal codes to adhere to laws and policies.
Responsible for the maintenance of all the fire safety equipment, like fire extinguishers and other fire suppression equipment. He also must replace any dysfunctional equipment.
As the fire safety officer is equipped to face any fire emergencies, it's his or her duty to educate others too.
Which companies are looking for fire safety officers?
Gas Authority of India Ltd. (GAIL)
Oil and Natural Gas Corporation (ONGC)
Bharat Petroleum Corporation Ltd. (BPCL)
Oil India Limited (OIL)
Reliance Industries Ltd (RIL)
TATA
CISCO
Indian Oil Adani Gas Pvt Ltd (IOAGPL)
Wrapping Up
Now you know the devastating effects of fires. A fire outbreak causes flames and smoke to spread quickly and cause severe damage to people and property.
A well-designed fire safety system can lower the danger of harm and even save lives. There are various ways to lower your risk of a fire.
You can, for example, conduct regular fire risk assessments, keep fire safety equipment in good working order, implement fire prevention measures, and give people proper awareness about fire safety. Everyone should be aware of potential fire hazards and understand how to prevent a fire from starting.
Rush to your nearby fire and safety training centers and learn the golden fire and safety skills for safety.