Leading the Way in Food Safety with FoSTaC training in Kerala
TABLE OF CONTENTS
1.Introduction
2.Understanding the Significance of Food Safety Training
*How relevant is food safety training?
3.Types of food safety training
*Basic level course
*Advanced level course
*Special course
4.Eligibility to advancing your culinary career
*How to become a food safety officer in Kerala?
*Age limit for FSSAI posts
*Qualifications and Training: Becoming a Food Safety Officer
*Kerala PSC food safety officer exam syllabus
*Salary and Growth Prospects
5.Common Food Safety Hazards
*Microbiological
*Chemical
*Physical
6.What can we do to prevent food hazards?
7.Food Safety Audits and Inspections
*What should I expect during a food safety inspection?
8.Food Safety and Technology
9.Food Safety Training and Certification
10.Choosing the Right Food Safety Course
11.Conclusion: Empowering a Safer Food World Through Education
Introduction
Why do we eat food? To survive, right? We get energy and nourishment from the food we consume, thereby sustaining our daily activities. A community's identity is shaped by its foods, which also play a significant role in society's culture. In addition to enjoyment, every consumer has a right to food safety. With this in mind, food service operators must ask themselves, "Why is food safety important?"
According to recent World Health Organization data and food safety news, at least 600 million people worldwide become infected after consuming contaminated food. Every year, at least 420,000 of these people perish. Productivity losses and increased medical costs brought on by the burden of foodborne diseases can hinder economic progress.
Understanding the Significance of Food Safety Training
Some food businesses view food safety as common sense instead of necessary skills, practices and habits. Now think of how we can ensure food safety. Through proper food safety training. If you are associated with the food industry, it is necessary to be trained in safe food handling. In this way, you can avoid biological, chemical or physical contamination of food. A comprehensive food safety training program is the best way to protect your customers, your business and yourself from these hazards.
Fostac (food safety training and certification) training is mandatory for all central and State Licensed FBOs under Section 16 (5) of the Food Safety and Standards Act, 2006.
How relevant is food safety training?
Fostac courses aim at raising awareness about food safety and standards among food business operators. After the successful Fostac training, everyone understands the importance of hygienic food practices and can inculcate a culture of food safety across the country. By doing so, we can create an improved environment of self-compliance with food safety and standards.
Types of food safety training
1.Basic level courses (For trainees)
Depending on the course chosen, the individual must have six months of experience in the pertinent industry if they work in the food industry.
Students in their final year of undergraduate studies in nutrition, hospitality, food science, or other allied fields are also eligible to apply for this basic level course.
The Basic course provides training in
Street food vending
Catering
Manufacturing
Retail and Distribution
Storage and Transport
2.Advanced level course
Graduates in science who have one year of supervisory experience in the relevant sector are eligible to apply for the advanced level course.
Graduates from non-science disciplines with two years of supervisory experience in the relevant sector are eligible to attend the advanced level.
Students in their final year of a bachelor's degree program in nutrition, hospitality, food science, or other allied fields are also eligible to apply for this advanced-level course.
The Advance course includes training in
Catering
Retail and Distribution
Manufacturing
Storage and Transport
3.Special Courses
Science graduates with one year of supervisory experience in the relevant sector are eligible to apply for the special course.
Graduates from non-science disciplines with two years of supervisory experience in the specific sector are eligible to attend the special course.
The Special course comprises training in
Milk and Milk products
Meat and Poultry
Fish and Seafood
Packaged Water
Edible Fats and Oils
Bakery
The training will follow the guidelines established by FoSTaC.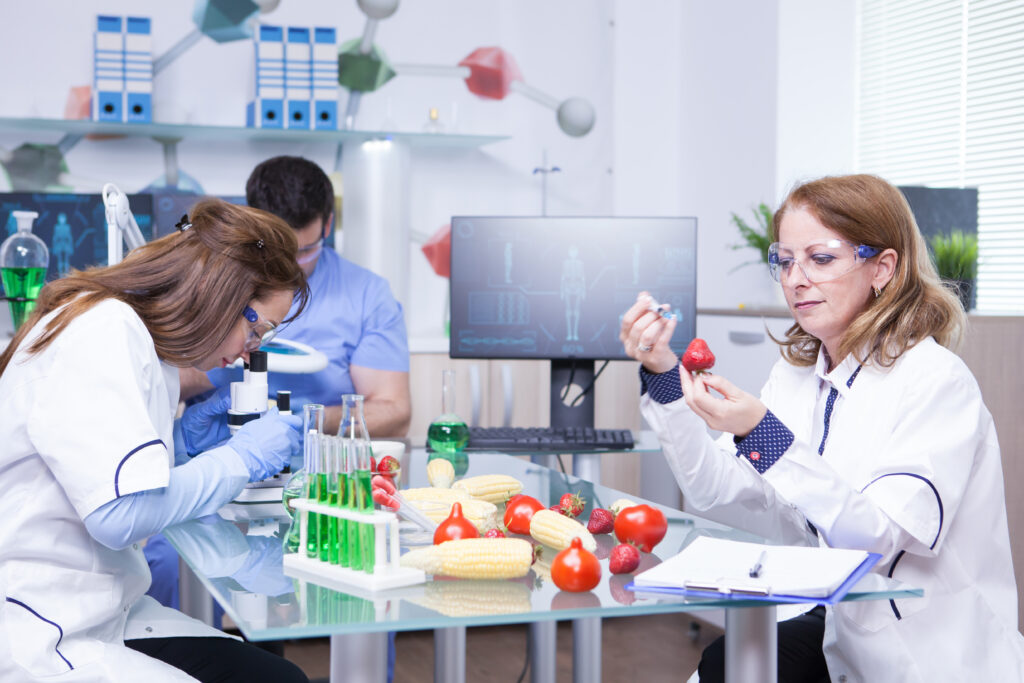 Eligibility to advancing your culinary career
How to become a Food Safety officer in Kerala?
A food safety officer is a trained professional whose job it is to inspect and analyse food samples collected from various locations. Finding any potentially harmful effects of food products, dubious food ingredients, or raw materials used in their production is the main objective of food sample analysis. Depending on the findings, the food safety officer may inform the food product's manufacturer, seller, or distributor that they may have used potentially dangerous food products or raw materials.
A food safety officer's other duties include making surprise visits to hotels, eateries, and the food industry to inspect food products and make sure that all safety standards and guidelines are followed during production. In India, a food safety officer works for either the state government or the central government as an administrative post. The results of the State Civil Services (SCS) examination are used to choose who is hired in the relevant state.
There is a famous institute in Kochi named Ensign Academy that provides Fostac training programs at very affordable prices.
Age limit for FSSAI posts
| | |
| --- | --- |
| Posts | Age limit |
| Food Analyst | 35 years |
| Central Food Safety Officer | 30 years |
| Technical Officer | 30 years |
| Assistant Manager | 30 years |
Qualifications and Training: Becoming a Food Safety Officer
Students can enrol in a variety of undergraduate and graduate food technology programs, including BTech, BSc, and BE degrees, if they want to work as food safety officers. After passing their class 12th board exams, students can enrol in UG programs in food science, ideally in the science stream. Students who want to attend graduate school must first complete their undergraduate degrees with the required specialisations.
Kerala PSC food safety officer exam syllabus
PART I – FOOD TECHNOLOGY
PART II – DAIRY TECHNOLOGY
PART III – VETERINARY SCIENCES
PART IV – FOOD SAFETY AND ALLIED LAWS
PART V – NUTRITIONAL BIOCHEMISTRY AND FOOD ANALYSIS
PART VI – MICROBIOLOGICAL, BIOTECHNOLOGICAL AND MEDICAL ASPECTS
PART VII – AGRICULTURAL SCIENCES
PART VIII – INDIAN NATIONAL MOVEMENT & RENAISSANCE IN KERALA
Salary and Growth Prospects Prospects
| | |
| --- | --- |
| FSSAI Food Safety Officer Salary Structure | |
| Conducting Body | Food Safety and Standards Authority of India |
| Name of the Post | Central Food Safety Officer (CFSO) |
| Pay Level | Level 7 |
| Pay Scale | Rs 44,900 to Rs 1,42,400 |
| Grade Pay | Rs 4600 |
| Location | Anywhere in India |
| Allowances | Dearness Allowances, travel Allowances, etc |
Common Food Safety Hazards
Food safety hazards may arise accidentally during harvesting, processing, transporting, preparing, storing, and serving food. These hazards can be classified as microbiological, chemical, or physical.
Microbiological hazards
Food contamination by microorganisms found in the air, food, water, soil, animals, and the human body.
Chemical hazards
Chemical contamination by toxic metals such as copper, brass, cadmium, lead, and zinc.
Physical hazards
Physical hazards, unlike other hazards, are common, and they are frequently the result of accidental contamination or poor food handling practices. Slivers of glass, human hair, nails, false nails, nail polish, jewellery, metal fragments from worn or chipped utensils and containers, dirt, stones, and frilled toothpicks are some examples.
What can we do to prevent food hazards?
Avoid common causes before they pose threat: prevent or eliminate them in order to reduce future headaches. For instance, since contaminated water is unsafe for cooking, use clean water.
Control temperature: Every ingredient has a specific temperature for safe consumption. Food may rot or develop harmful microbial growth if temperature is not properly controlled. All food must be stored at the proper temperature, which often means refrigerating at a specific temperature.
Get food from quality suppliers: The quality of your food depends on the sources. Regardless of the producer or supplier, make sure the raw ingredients you receive meet a minimum standard. Make sure to conduct audits to make sure that food suppliers, including proper refrigeration and hygiene standards, are doing their part to maintain food safety.
Develop and practice hygiene standards: Even though you try your best to make your kitchen clean, it's of no use If you do not take care of your hygiene. Various infectious diseases and illnesses can be brought on by bodily fluids. You might spread illness and disease.
Clean up every dirty spots: Kitchen is not the only place that you have to clean up; ensure that your bathrooms, breakrooms, locker rooms, and dining areas are all as spotless as where you prepare food.
Food Safety Audits and Inspections
A food safety audit is an organised activity that aims to regulate all operations in the food industry by ensuring compliance and integrity among food products, and it helps to improve your food safety management strategy. By doing so, we can ensure all practices are according to appropriate food laws and regulations.
Most food business owners consider food safety audits a dreadful activity due to their later consequences.
Major types of Food Safety Audits:
Compliance audit
Management system audit
What to expect during a food safety inspection?
Protecting consumer health and well-being by lowering the risk of foodborne illness
Follow the relevant regulations and standards established by food safety authorities.
Assess the safety of their suppliers' operations.
Improving the operations of a food business
Reduction of costs.
Food Safety and Technology
Food safety education is always a priority. Now we are discussing some of the food safety technology that enables foodservice staff to maintain secure food preparation, storage, and service.
Automated Monitoring: In contrast to manual checks, sensors in your coolers, freezers, or other food storage areas help ensure food is stored safely.
E learning: Micro learning is an E learning technique in which food safety employees get bite-sized reminders of what they should be doing to keep people safe.
Inspection Apps: Internal and external audits can no longer be stressful if you have food safety software or cloud-based apps. In this way, you can prevent employee fraud too.
Labelling: Automated food labelling helps restaurants stay in compliance with government standards.
Light-based decontamination: New UV processes are cost-effective ways of decontaminating food surfaces or clear liquids.
Food Safety Training and Certification
Food Safety Training and Certification (FOSTAC) is an FSSAI initiative that provides food safety training to target groups in the food industry in order to increase knowledge and awareness of food safety regulations and policies, thereby ensuring food safety and hygiene.
Aim
To create a pool of food safety supervisors (FSS) who are well trained in good hygiene and manufacturing practices to work in accordance with Schedule 4 of the Food Safety and Standards Licensing and Registration Regulations, 2011.
Choosing the Right Food Safety Course
If you are a newbie in a restaurant or a grocery store, an experienced manager wants to renew your certification, or suppose you are a brand new bar tender, it is mandatory to take food safety training. Food safety training classes are available in a variety of formats. A few examples include live classes, textbooks, online books, and online courses. With so many options, how do you know which one suits you?
For this, you have to assess the quality of training. Online classes are interactive in such a way that they can help you practice and retain the information you have learned.
HABC Level 2 Award in Food Safety in Catering QFC: This course is for caterers and other food handlers. After completing this course, they will know that food safety is the responsibility of everyone involved in the storage, preparation, cooking service, and handling of food.
HABC Level 3 Award in food safety for catering: This course is specially designed for those who are working in the catering industry or wish to progress to a supervisory level.
Fostac Course in Kochi: Ensign Academy provides accredited Fostac courses. As our course syllabus is current and reliable, you will get the best training.
Conclusion: Empowering a Safer Food World Through Education
Nobody can think of food poisoning experiences again if they have such experiences because it is a serious illness. While the majority of cases may feel some discomfort and spend the night in the restroom, more severe cases may result in hospitalization or even death.
Unfortunately, most foodborne illness situations can be prevented by paying extra attention to the way you're running your kitchen.
A food safety plan evaluates the hazards and procedures in your kitchen. This is where you will go through your standard process and activities to identify any potential or current hazards.
Once you have identified the risks, you can create a comprehensive plan and a systemic approach to adhering to food safety guidelines.
Reach out to Ensign Academy experts for courses, training, and consulting if you need more information or training on food safety.