Know About Govt Approved Industrial Safety Courses In India 
Table of Contents
1.Importance Of Industrial Safety
2.Why Choose Govt Approved Industrial Safety Courses
3.Advantages of Govt Approved Industrial Safety Courses
4.Types of Govt Approved Industrial Safety Courses
5.Popular Govt Approved Safety Officer Training Centers in India
6.Eligibility of Candidates who taking Industrial Safety Course
7.Course Curriculum and Duration
8.Certification and Accreditation
9.Career Opportunities After Safety Officer Course Completion
10.Emerging Safety Concerns
11.Conclusion
12.Resources and Further Information
Importance Of Industrial Safety
An industrial hazard is a life threatening situation that makes your health, property, or environment worse.
Industrial hazards are any conditions caused by industries that can result in personal injury or death, as well as product or property loss.
Industrial safety is very essential nowadays. There are policies and protections that can be adopted to ensure the plant and factory are free from hazards that could cause injury.
Industrial safety safeguards human life.
Industrial safety is crucial in high-risk areas like nuclear, aircraft, chemical, oil and gases, and mining industries
The Industrial Safety course is required as it covers risk management techniques, safety management operations, and monitoring safety and health operations.
Industry safety also improves the standard of health of the employees, thereby enhancing general safety measures.
Why Choose Govt Approved Industrial Safety Courses?
If you choose to study government-approved industrial safety courses, it will boost your CV or resume to land in reputed industries. Also, this will increase your placement opportunities, as one can apply for government jobs. That is why it is said to look for any government-approved industrial safety courses in India.
Importance Of Govt. Approved Safety Courses
Exposure to knowledge and skills in industrial safety
Boost career prospects.
It increases the credibility of the qualification, making it widely accepted and respected in the job market.
Better job opportunities.
career advancement and higher salary prospects.
Increased visibility among top recruiters.
Improved market acceptance.
Public approval.
the development of national standards
ensures that the health and safety certification course curriculum adheres to the industry standards and regulations established by regulatory bodies.
What are the main Advantages of Govt. Approved Safety Courses?
A health and safety course is undeniable in any workplace or environment, as it plays a crucial role in protecting the well-being of employees, preventing accidents, and maintaining a safe working environment.
If you are a health and safety professional who needs a broad understanding of health and safety practices and principles, then the Industrial Safety course suits you, as it is a nationally recognized qualification offered by the STED Council. Having a diploma in industrial safety certificate provides students with knowledge, skills, and awareness about workplace safety, as well as training them to handle crucial situations involving failures of safety measures.
The following are the main advantages of government-approved safety courses:
Credibility and Recognition
Today, the industrial landscape is rapidly evolving, so it is vital to ensure the safety of workers and maintain a hazard-free environment. That is why industries are in need of safety professionals who possess a comprehensive understanding of industrial safety practices. To meet this growing demand, an Advance Diploma in Industrial Safety from a Government Recognized Institute serves as a stepping stone to a rewarding and secure career. Government-approved safety courses hold the highest credibility and validity. In this way, courses in safety management are globally accepted and respected in the job market.
Compliance with legal requirements
There are many nations with strict laws and regulations that make it essential for employees to receive adequate health and safety training. As these standards are necessary, any failure to meet them can result in severe legal and financial repercussions. Government-approved health and safety training makes sure that businesses fully abide by these rules, shielding them from potential legal action and fines.
Industry relevance and Demand
A company will be responsible and trustworthy only if it prioritizes health and safety. Then only the company can gain reputation and relevance among clients, customers, and potential employees.
On the other hand, companies with poor safety records may find it difficult to attract high-profile employees or retain customers. Businesses with a strong focus on health and safety frequently have a competitive advantage. They are more likely to bring in and keep top talent, land contracts, and win over the trust of investors and clients.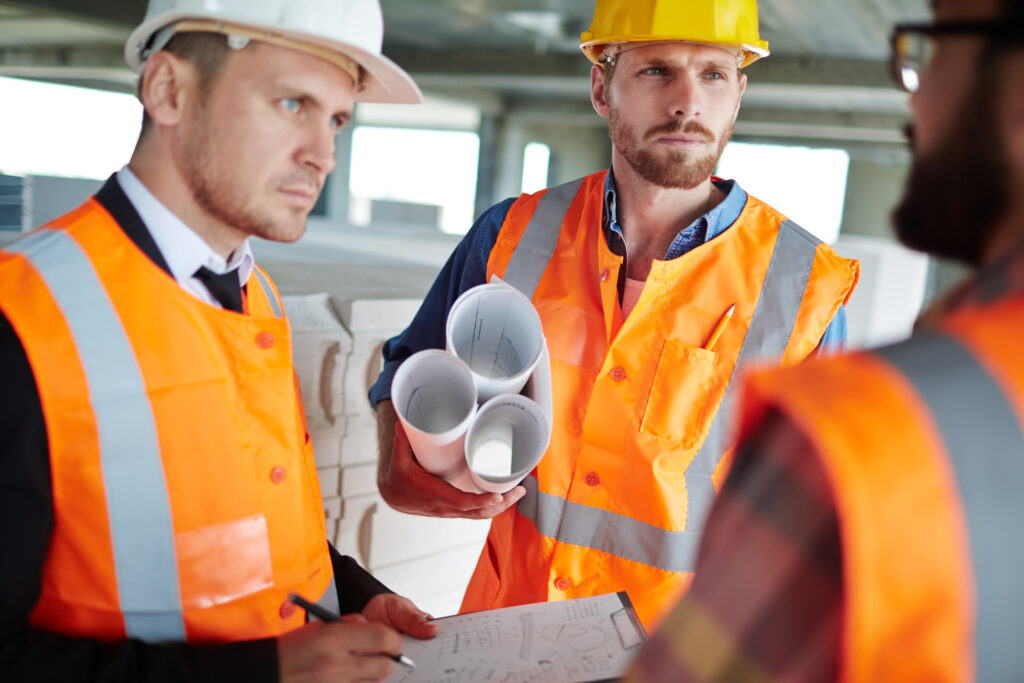 Types of Govt Approved Industrial Safety Courses in India
Types Of Industry Safety Courses In India
Diploma Courses
Degree Courses
Certification Courses

*Diploma in Industrial Safety
*Post graduate diploma in Fire and Industrial Safety Management
*Advanced Diploma in Occupational Health, Safety, Environment and Risk Management (2 years)
*Advanced Diploma in Fire and Industrial Safety Management
*Advanced Diploma in Occupational Health, Safety, and Environmental Management


*Associate degree in occupational safety
*A Bachelor of Science in occupational safety
*B.Sc. Fire safety management
*Bachelor of Science in Fire Protection & Safety Engineering Technology Bachelor of Technology
*Safety and Occupational Health Applied Sciences



*Industrial Safety and Health Specialist
*Fire Prevention and Life SafetyIndustrial Safety and Health
*Industrial Safety and Health Advanced
*Advanced Safety and Health





Some Specialised Courses are Listed Below
NEBOSH is a globally acknowledged, renowned, and leading organization that is renowned for its top-notch HSE (Health, Safety, and Environment) syllabus. A better, healthier, and safer environment is produced as a result of NEBOSH certification, which also supports individual abilities and career advancement. Employers recruit employees with NEBOSH certification because it is one of the top HSE benchmark qualifications. Join any NEBOSH health and safety course if you want a good career guide.
IOSH: Around 100,000 candidates are certified by the Institution of Occupational Safety and Health (IOSH) each year as competent workplace safety and health professionals, able to protect workers from all risks and hazards, due to the alarming need for safety experts. IOSH health and safety course is ideal for line managers, health and safety inspectors, and supervisors who lead a group of workers. Everyone can pursue IOSH training courses, irrespective of qualification and nature of industry. Every employee needs to be trained to deal with risks and hazards that may exist at work. The goal of IOSH training is to promote cultural safety and individual well-being.
HABC:

The HABC Level 3 Award in Health and Safety course is the best option for working professionals who serve as team leaders, managers, and supervisors within an organization's structure, as well as for those who are preparing to begin their careers at this level. This certification is beneficial for young workers in particular because it improves their capacity for spotting and comprehending the various workplace dangers.
Popular Govt Approved Safety Officer Training Centers in India
The Ensign Safety Academy is a great place to develop your knowledge of safety and health. It is one of the government-approved NEBOSH course providers in India where individuals can enroll in programs to brighten their futures, particularly for Gulf countries. This renowned academy also offers the best Nebosh training in Kerala.
Eligibility of Candidates who taking Industrial Safety Course
Safety Officer Qualification Details
Sl. No.
Courses
Qualification
Age Limit
1
NEBOSH IGC or diploma
10th
15+
2
Industrial Safety Officer
Bachelor's degree in Biology, Chemistry, Engineering, Occupational health and safety.
21+
3
Senior Industrial Safety Officer
Master's degree in management or related field
23+
4
Diploma in fire and safety
60 % mark in high school or plus two
16+
5
PG Diploma in fire and safety
Graduation
21+
6
Advance diploma in industrial safety
BSc or diploma
18+
7
Post Diploma in industrial safety
BE, BTech or Bsc fire and safety
21+
8
BSc Fire and Safety
10+2 science
18+
Course Curriculum and Duration
Syllabus Of Safety Officer Courses
Sl.No.
Courses
Syllabus PDF
1
NEBOSH
Download
2
Diploma in fire and safety
Download
3
FoSTAc course (food safety training and certification)
Download
4
PG Diploma in fire and Safety (PDFS)
Download
5
Advanced diploma in industrial safety
Download
6
Post Diploma in industrial safety
Download
7
BSc fire and safety
Download
COURSE CURRICULUM
Courses
Covered Topics
Practical Requirements
Duration
NEBOSH
Health and Safety, Management Systems, Risk Assessment, Fire Safety, Workplace Safety, Environmental Management
practical assessments, projects, exercises
1-2years
IOSH
Incident Investigation, Health and Wellbeing, Fire Safety, Leadership and Management
Practical Application, Assessment, Project
3-4 days
Certification and Accreditation
If you want to excel in your industry, then government approved certifications are mandatory, as they can help you attract the attention of employers. The Board of Certified Safety Professionals (BCSP) grants certifications to individuals working in the health and safety industry.
Recognized Accredited Bodies
ANSI National Accreditation Board (ANAB)
IAT
UKAS accreditation CE
Career Opportunities After Safety Officer Course Completion
Today, there is an increased need for safety officer courses. A large number of career opportunities in the field of safety are available in India and abroad. After attaining a Diploma in Fire and Industrial Safety Management from Ensign, even a fresher can also expect a lucrative salary as compared to other fields.
Anyone can join the safety officer course after 12th grade. Here are the career opportunities:
Safety Supervisor
Safety Warden
Safety Checker
Safety Instructor
Safety Auditor
Safety Incharge
HSE Officer
Estimation Engineer
Roles and Responsibilities Of an Industrial Safety Officer
Promoting workplaces that adhere to occupational health and safety (OHS) regulations is the duty of an industrial safety officer.
A safe working environment is ensured by providing safety advice, conducting risk assessments, and enforcing preventative measures.
Create a safe workplace by initiating OHS training for employees and executives.
He also reviews existing policies and measures and updates them in accordance with legislation.
Examine the working environment and the activities of the employees.
Providing guidance and instruction on a range of issues pertaining to safety (noise levels, the use of machinery, etc.)
Investigate incidents while locating dangers.
put together reports on incidents and give higher management statistical data.
Top 10 Industries they need Safety Professionals
Oil, Gas and Chemicals
Rail
Infrastructure and Construction
Mining
Electrical and Electronics
Automobile
Defence
Textile
Supply Chain Management
Logistics
Salary and Growth Prospects
| | |
| --- | --- |
| Job Role | Salary Scale ( Inr) |
| Industrial Safety Officer | 3.4 lakhs per year |
| Food Safety Officer | 5.20 lakhs to Rs. 5.90 lakhs per annum |
| Safety Trainer | 3.7 lakh per year |
Emerging Safety Concerns
As safety is an integral part of our daily lives, be it at home, on the road, or at work, safety officer courses are in huge demand nowadays. The increasing number of workplace hazards led the government to enact and implement various acts and rules, keeping the safety of workers as its primary objective.
The government is strictly implementing rules leading to worker safety in establishments. Thus, as per the safety act in every industrial establishment, safety officer recruitment is vital.
Technological Advancements in Industrial Safety
There is no doubt that technological advancements are impacting every corner of business operations, especially workplace safety. For example, we can use VR for training drills, such as fire evacuations.
Here are some technological advances:
Advances in nanotechnology
Robotics
Data analytics
Video
Telecommunications
Wearable technologies
Drones and Robots
Safety Apps
VR (Virtual Reality)
AR (Augmented Reality)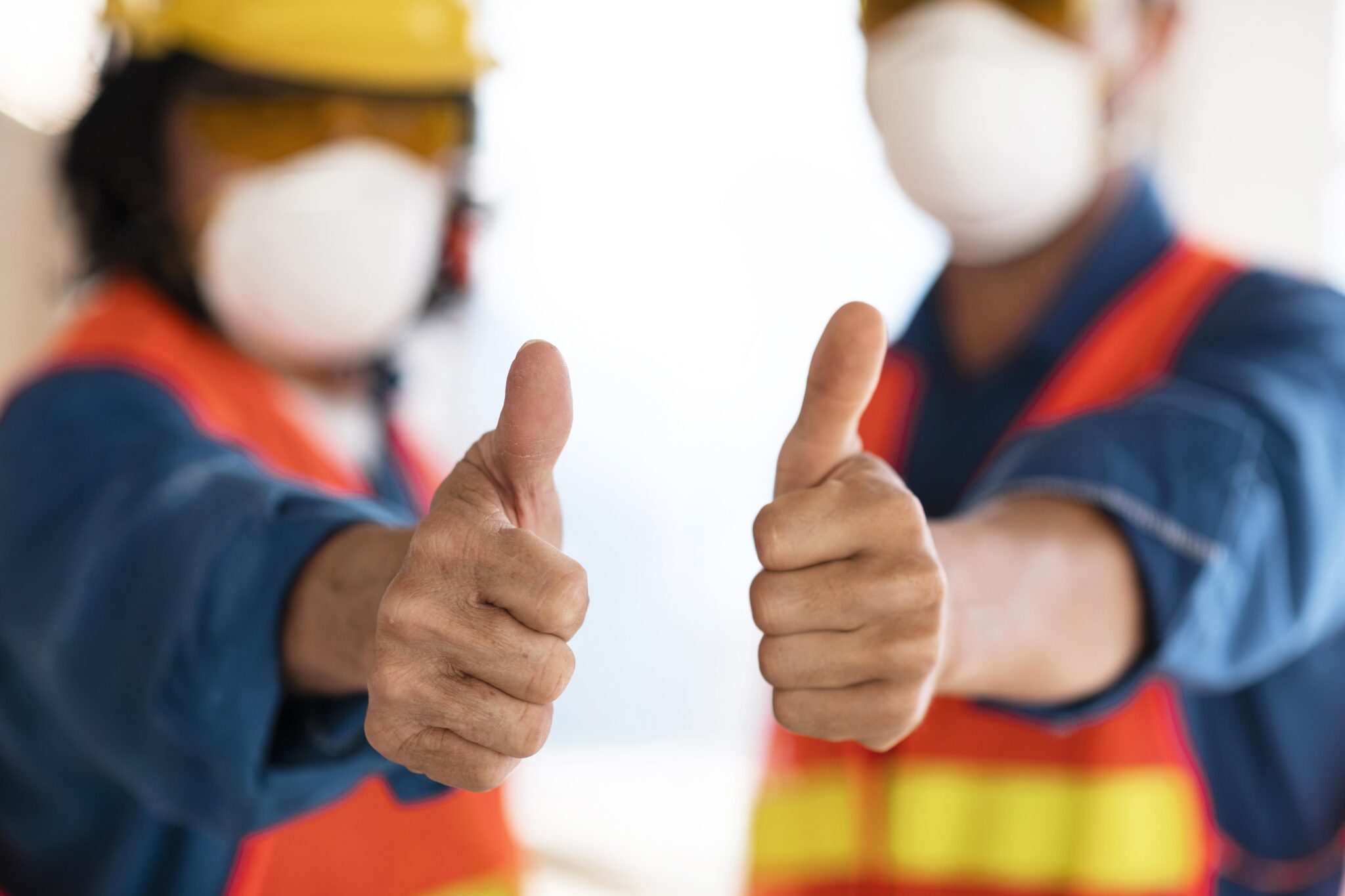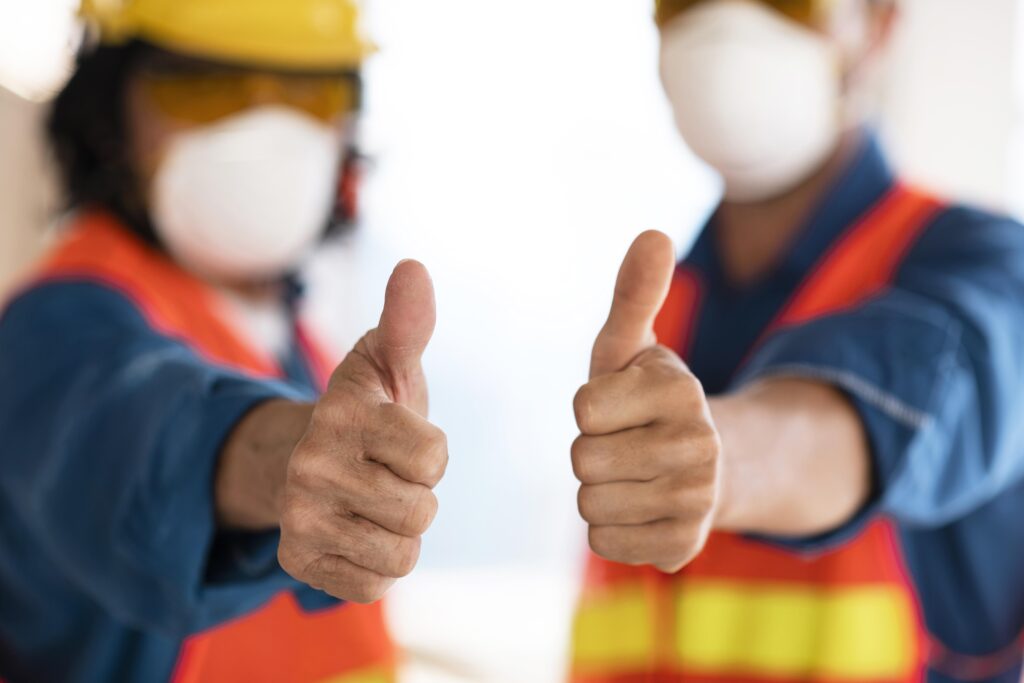 Do You Want to Become a Certified Safety Officer? Here are some important websites!
www.nebosh.org.uk
www.courses.com.au
www.ohsa.com.au
www.hsestudyguide.com
The role of safety requires a special person to comprehend and interact with those within the organization, which is both rewarding and challenging.
Kerala's top safety officer training program is provided by Ensign Academy.
This will undoubtedly aid numerous young people who want to work in the field of health and safety.
Visit the above website to get a clear picture of the safety officer course and all.
Conclusion
We are coming to an end. Any organisation is built on its certified safety officers. They are essential to promoting everyone's mental health and fostering workplace growth. They are in charge of crucial duties like carrying out inspections, providing safety training, and ensuring adherence to the proper health and safety legislation.
To put it simply, safety officers make working environments safer and healthier for employees. Without a doubt, their position is important, challenging, and rewarding.
There are numerous government-approved safety officer courses in India. You can join any of those without further thought.