Unlock the Benefits of NEBOSH Certification and Boost Your Career Success
Are you looking for a career in occupational safety and health? If you want to enhance your existing qualifications, then this blog is for you. Hope you have heard about NEBOSH certification.
The National Examination Board in Occupational Safety and Health, or NEBOSH in short, offers a range of internationally recognized qualifications that can significantly impact your professional journey.
Every year, thousands of individuals join these top-notch qualifications, which help them learn how to efficiently manage health and safety duties at work.
Also, employers of famous companies grab those NEBOSH-qualified professionals because they bring valuable skills that benefit the company.
Let's see why most people are pursuing this trending course.
What defines NEBOSH Certification?
NEBOSH is a well-known accreditation that offers a variety of courses in health and safety, environmental, and risk management. These certifications will provide individuals with the practical knowledge and skills necessary to uphold workplace safety standards and adhere to regulatory requirements. After successful completion, a promising career in occupational health and safety awaits you.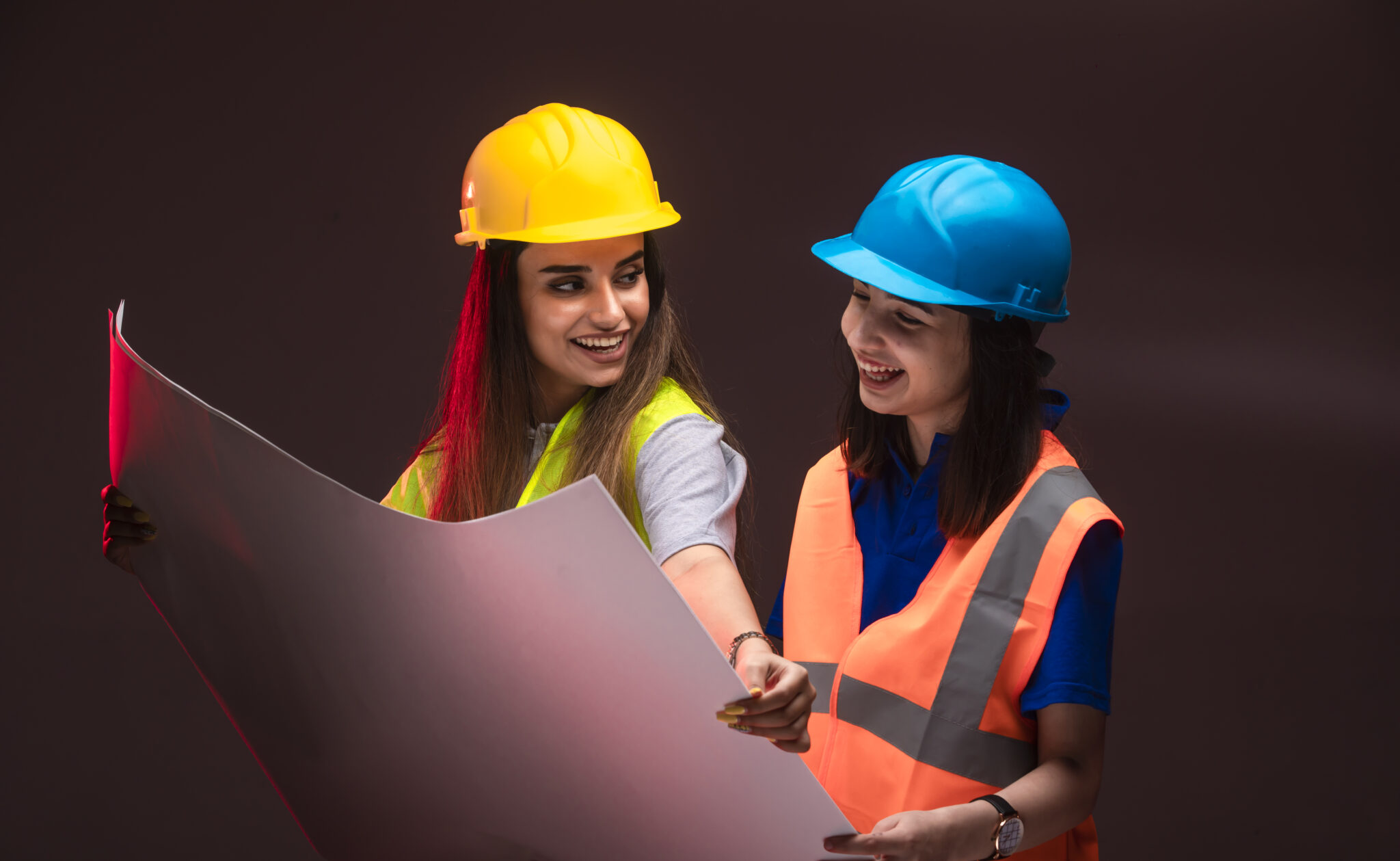 The Benefits of NEBOSH Certification
Now, let's talk about the numerous advantages of pursuing a NEBOSH safety course:
Enhanced Career Opportunities
The wide range of career opportunities that the NEBOSH safety course opens up is the main reason why people enroll in it. When hiring for health and safety roles, employers across industries place a high value on NEBOSH qualifications. Whether you are looking to start your career or advance in your current position, having a NEBOSH safety course on your resume can give you a competitive advantage.
For example, if you want to be a Health and Safety Officer, an IGC safety course can get you there. Similarly, you can go for senior positions such as health and safety manager with more advanced NEBOSH diplomas.
NEBOSH safety courses have a huge fan base across the world. Possessing this global recognition means that your qualifications are transferable across borders, making it easier to work in different countries. If you want to work in the UK, the Middle East, or any other part of the world, NEBOSH certifications will demonstrate your expertise.
Risk assessment, hazard identification, and incident investigation are all covered in NEBOSH safety courses. This knowledge is essential for you to identify potential workplace hazards and implement effective safety measures. In this way, we can mitigate accidents and have a safer workplace.
Many industries follow strict occupational safety and health regulations. But don't worry. Your organization will stay compliant and stay out of trouble if you have NEBOSH certification, which guarantees that you are knowledgeable about these rules. Being known as the go-to authority on compliance can greatly benefit your employer.
Effective Problem-Solving Skills
You learn how to analyze complex situations and develop practical solutions in NEBOSH courses. These problem-solving abilities are essential in all professions and can distinguish you as a resourceful and flexible worker.
Enhanced Communication Skills
The communication of technical information to a broad audience is a frequent component of occupational safety. NEBOSH training makes it simpler for you to train others and communicate safety information by assisting you in developing clear and effective communication skills.
Health and Wellbeing Advocacy
Aspects of workplace health and well-being are also covered in NEBOSH courses, empowering you to promote employee wellness. Promoting a healthy work environment can boost productivity and employee morale.
Personal and Professional Growth
The IGC safety course promotes professional and personal development in addition to career benefits. It gives you self-assurance in your skills and inspires you to take on new challenges as you advance in your career.
Due to their specialized knowledge and expertise in safety and health, NEBOSH-certified professionals frequently command higher salaries. Through greater earning potential, your certification can pay for itself.
Organizations look for partners in the modern business world who exhibit a strong commitment to excellent standards, particularly in health and safety.
When your organization employs NEBOSH-certified professionals and has a strong track record in health and safety, your reputation within your industry improves, potentially giving you a competitive advantage.
In contrast, it is obvious that a history of frequent workplace accidents and injuries can severely harm your business reputation.
More Attraction to Insurers
It is true that having NEBOSH-qualified employees signals the fact that a company is seriously committed to risk management, health, and safety. Employees with the internationally recognized NEBOSH certification can benefit an organization in many ways, including making it more appealing to insurance companies.
Contributing to a Safer World
Last but not least, enrolling in an IGC safety course demonstrates your commitment to making the world a safer place. Your knowledge can help safeguard the environment, reduce the risk of accidents and injuries, and raise standards of living for workers and communities.
Is NEBOSH a professional course?
The International Institute of Risk and Safety Management (IIRSM) and the Institution of Occupational Safety and Health (IOSH) are two prestigious professional membership organizations that recognize the NEBOSH General Certificate.
People who successfully complete the General Certificate qualification are then qualified to apply for chartered membership within these prestigious organizations.
What topics are included in the curriculum of the NEBOSH General Certificate?
Foundations of Health and Safety: This section examines the fundamental facets of workplace health and safety, taking into account moral, monetary, and legal factors for efficient management. It looks at pertinent laws, employer obligations, and contractor selection.
Health and Safety Management Systems: The course examines various health and safety management systems in this section, including ISO 45001 and HSG65. Target setting, the critical role of maintaining these systems' current versions, and the fundamental elements of a strong management system are also covered.
Risk Assessment and Management: The majority of the course material is devoted to identifying and resolving various workplace hazards, which are necessary for carrying out an in-depth risk assessment.
Monitoring and Improving Workplace Health and Safety Performance: This section discusses methods for keeping track of and enhancing workplace health and safety performance. It also discusses how to investigate incidents and the value of conducting audits to guarantee a secure working environment.
Who can enroll for the NEBOSH General Certificate without further ado?
As the IGC safety course is universally relevant across industries and sectors, there are no specific entry requirements, making it accessible to a broad audience. However, certain roles can particularly benefit from this qualification, including
Managers and supervisors: If you are in dedicated health and safety positions and are responsible for other employees' safety, then they should seriously consider enrolling in the NEBOSH fire certificate, whether online or offline. 
Many organizations consider health and safety knowledge to be a fundamental managerial skill, and obtaining this qualification demonstrates your dedication to fulfilling your managerial responsibilities.
Health and Safety Professionals: The NEBOSH General Certificate is widely recognized as the industry standard and is highly recommended for health and safety professionals. 
It is a prerequisite for those wishing to pursue the NEBOSH Diploma in Occupational Health and Safety Management. This certification can help even seasoned health and safety professionals stay up to date with best practices and pertinent legislation.
Aspiring Health and Safety Career Entrants:

 This credential offers an essential knowledge base for people looking to launch their careers in health and safety. Online or offline options are available for the NEBOSH fire certificate course. 
It is frequently required for most health and safety-related roles and demonstrates your commitment to career advancement, making you an appealing candidate to prospective employers.
What is the validity of the certificate?
There is no expiration date for the NEBOSH fire certificate online or offline course. You just have to finish both units within the allotted five years to pass the qualification. Once obtained, the qualification is permanent. However, keeping in mind that legislation and best practices are changing constantly, it is advisable to periodically participate in refresher training even after obtaining your qualification.
Are NEBOSH and IOSH Equivalent?
In the United Kingdom, NEBOSH and IOSH (Institute of Occupational Safety and Health) are well-known leaders in the field of health and safety qualifications. Although both organizations have a solid reputation, NEBOSH's credentials are renowned for their slightly more academic nature and feature thorough assessments designed for people aspiring to pursue a career in health and safety.
IOSH courses, on the other hand, are especially useful for providing awareness training to those who manage health and safety duties, such as supervisors, managers, and HR managers.
Testimonials from Satisfied Students
Assume you are at a crossroads in your career, wondering how to stand out in a competitive job market.
Well, NEBOSH is a genie that can be tamed for your success.
Consider this scenario: You are being interviewed for your dream job, and the hiring manager asks, "Do you have any safety certifications?"
If the lucrative NEBOSH is on your resume, you'll beam with confidence. Why? Because NEBOSH is like a golden ticket to the safety and health industry.
Here's how it works. Certifications from NEBOSH, such as the NEBOSH International General Certificate, are more than just pieces of paper; they are passports to a world of opportunities. You will gain practical knowledge that will help you avoid accidents, save lives, and advance your career.
Let's have a glance at some testimonials.
Sarah
Sarah is a young, tenacious person who desires to influence workplace safety. She made the decision to go into occupational safety and health as a career, but she needed something to make her stand out. Therefore, she grabbed the prestigious NEBOSH General Certificate.
Sarah's story serves as proof of how NEBOSH can change your career path. She joined a top manufacturing company as a health and safety officer after receiving her NEBOSH certification. Her extensive knowledge and useful skills made a good impression on employers. Her success is not unique; NEBOSH can also help you achieve success.
John
Now let's talk about John. Despite having years of experience in the industry, he felt that his career was stuck in the middle. NEBOSH changed his career life. When John enrolled in the NEBOSH National Construction Certificate program, he was on a meteoric rise in his career.
John's confidence grew when NEBOSH was by his side. He quickly rose to the position of Health and Safety Manager, managing the security procedures on building sites. His story exemplifies how NEBOSH equips you to lead and impact your industry, not just open doors.
Leave your confusion and start your NEBOSH journey with Ensign
There is no doubt that NEBOSH is absolutely worthy of your future career prospects. For those looking to launch a lucrative career in occupational safety and health, the NEBOSH certification is a game-changer.
The benefits are undeniable, ranging from improved career prospects to global recognition and personal growth. Furthermore, by pursuing a NEBOSH qualification, you are investing in both yourself and the well-being of others.
So, are you ready to move forward to success in the field of health and safety? Then enroll in a NEBOSH course today. Ensign Academy is a top NEBOSH institute. Many students find it useful as they get a more prosperous future.
Explore our NEBOSH courses today and come off with flying colors. You are about to start the next chapter of your career!